Luxury experiences for all the senses. An immersion in VIK's terroir; an exclusive experience for all your senses.
Discover VIK's essence through an exclusive tour of the outstanding winery and learn about the art of VIK's wines through a full-on tasting, where you can travel the vineyards though your senses. With horseback riding, mountain biking and other excursions, it is easy to be immersed in the immensity of VIK, surrounded by magnificent natural scenery, native Chilean forests and lush vegetation. Enjoy a gourmet lunch in the vineyard's Pavilion restaurant, prepared with fresh, and seasonal produce from VIK's own organic culinary garden, perfectly paired with the vineyard's wines.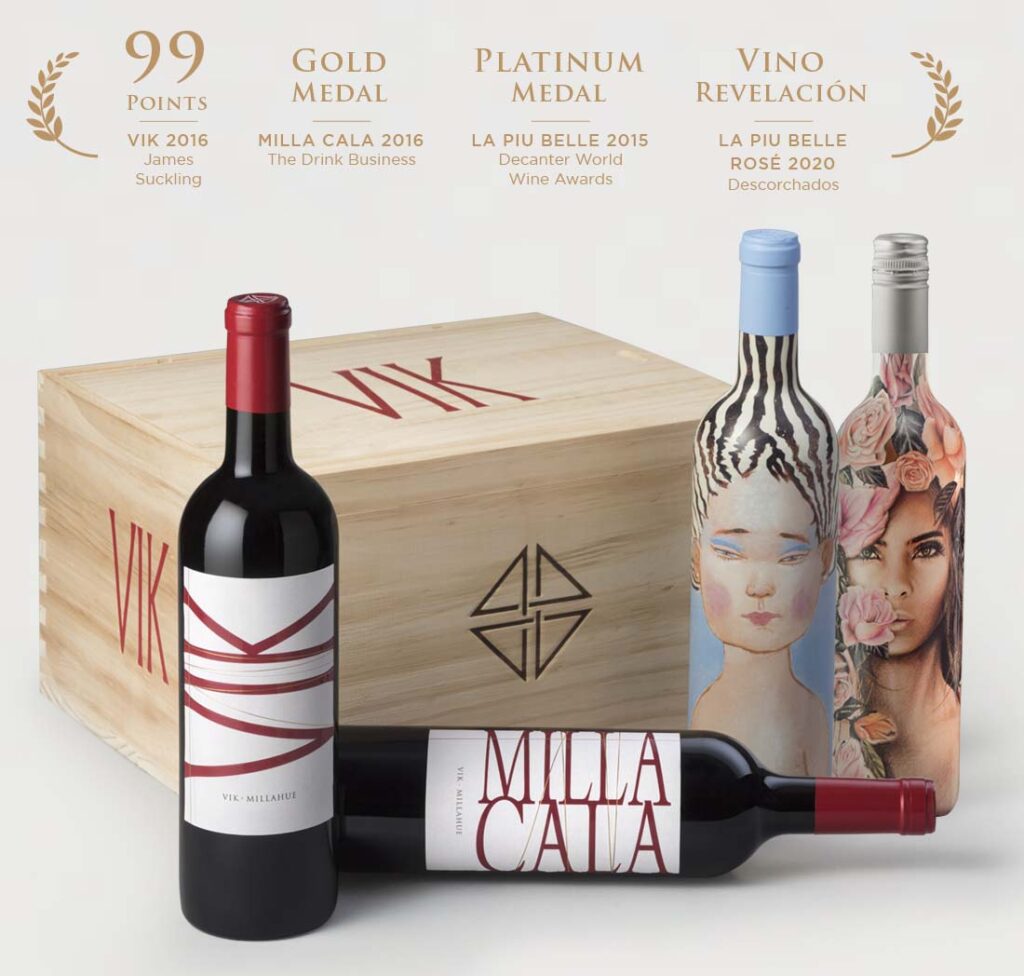 VIK A 2020 Cabernet Sauvignon
VARIETIES
85% Cabernet Sauvignon, 15% Carmenere.
ORIGIN
Millahue, Cachapoal Valley.
SOIL
Deep, porous decomposed granitic soil with good drainage.
CLIMATE
Temperate Mediterranean climate with a marine influence which moderates maximum temperatures.
AGING
18 months in French oak barrels.
TASTING NOTES
VIK A Cabernet Sauvignon 2020 showcases its fine terroir. It is a vibrant, tense and often linear wine with tannins that are rounded and restless. They make juicy progress through the mouth, delivering balanced acidity and evoking fresh aromas of red fruit and spices like black pepper. The palate is complex with many layers of flavours interwoven with its aromas.
Serving temperature: 15º – 16ºC.
Residual Sugar 3,12 g/L
Total Acidity 5,10 g/L
pH 3,64
Alcohol 14º
A unique destination in Chile
Our retreat with its impressive architecture sits at the top of a hill, offering panoramic views of Vik Natural reserve. The luxurious, original rooms invite you to rest and indulge all your senses in a one-of-a kind experience.